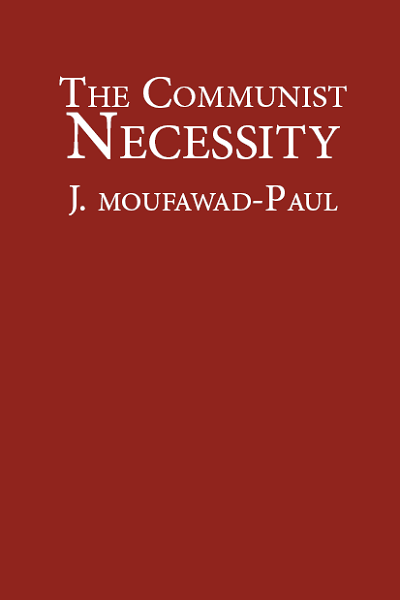 The Communist Necessity is a polemical interrogation of the practice of "social movementism" that has enjoyed a normative status at the centres of capitalism. Moufawad-Paul argues that a refusal to recognize contemporary revolutionary movements from the 1980's to the present results in the reification of capitalist "end of history" discourse within this movementist conceptualization of theory and practice.
The Communist Necessity sketches out the boundaries of the movementist terrain, as well as its contemporary ideologues, so as to raise questions that may be uncomfortable for those who are still devoted to movementist praxis, particularly if they define themselves as Marxist. Aware of his past affinity with social movementism and some apprehension of the problem of communist orthodoxy, the author argues that the recognition of communism's necessity "requires a new return to the revolutionary communist theories and experiences won from history."
Retired: The first edition of The Communist Necessity has been retired, you can buy the second edition on Left Wing Books that includes a preface by Dao-yuan Chou, author of Sillage Choppers & Snake Spirits.
Buy on Storenvy
Download MOBI
Download EPUB
DEUTSCH
ITALIANO
ESPAÑOL
العربية
中文
---
On the author

J. Moufawad-Paul lives in Toronto, Canada, working as contract faculty at York University. He is a supporter of the PCR-RCP. Since 2013, he has published many philosophical interventions on subjects such as organization, ideology, economism.

More information: https://en.wikipedia.org/wiki/J._Moufawad-Paul