30th August – Booklaunch!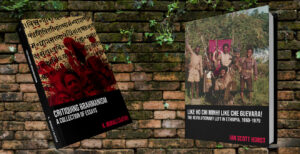 We will be holding an online book launch of our next two titles on the 30th August
Like Ho Chi Minh! Like Che Guevara! is the culmination of a lifetime of research and writing about the Ethiopian communist movement in the 1960s and 1970s. Ian Scott Horst's magnum opus is an historical treasure trove of first hand accounts and narratives from the actors themselves documenting the heady, complicated and ultimately tragic events of one of the world's least understood Maoist revolutions.
Critiquing Brahmanism – A Collection of Essays was written by K. Murali (Ajith) during the time he spent imprisoned in Yerwada Central Prison in Maharashtra India. Born out of the necessity to understand, confront and counter Brahmanism, Ajith lays bare Brahmanism's continued role as an ideological linchpin of the Indian ruling class in trying to beat back India's oppressed masses from seizing and controlling their own destiny. While India's class, caste structures and religion are specific to its conditions, Critiquing Brahmanism is also of great relevance to understanding the role of idealism in the suppression of the toiling masses.
Hosted by J. Moufawad Paul, activist and author of numerous books on Maoist philosophy, including The Communist Necessity, Continuity and Rupture, and Critique of Maoist Reason.
Date: Sunday, August 30, India: 6:30AM, North America: 9:00PM EST/6:00PM PST
Introduction – J. Moufawad Paul
A Word About Foreign Languages Press – Chirstophe Kistler
Presentation of Like Ho Chi Minh, Like Che Guevara – Ian Scott Horst
Presentation of Critiquing Brahmanism – K. Murali (Ajith)
Questions & Answers
New Releases
July 2020: Basic Principles of Marxism-Leninism: A Primer – Jose Maria Sison
July 2020: Mao Tse-tung Selected Works, Vol. VII
July 2020: Socialism: Utopian and Scientific – Frederick Engels
May 2020: A New Outlook on Health – Advocators
May 2020: Critique of the Maoist Reason – J. Moufawad-Paul
April 2020: Historic Eight Documents – Charu Mazumdar
April 2020: The Foundations of Leninism – Joseph Stalin
April 2020: Wage Labour and Capital & Wages, Price and Profit – Karl Marx
April 2020: Reform or Revolution? – Rosa Luxemburg
February 2020: Ibrahim Kaypakkaya – On the National Question
February 2020: Mao Tse-tung Selected Works, Vol. VI
November 2019: Mao Zedong's "On Contradiction" – Study Companion
Events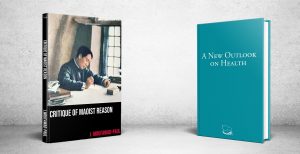 May 31st, 2020
Foreign Languages Press held an online book launch of our two newest titles: Critique of Maoist Reason by J. Moufawad-Paul, and A New Outlook on Health, a Maoist analysis of the health system in the US, updated and introduced by the Redspark Collective. Read the introduction here.
If you missed the live event with the presenters talking about the texts and answering questions from the attendees, you can view the video on YouTube here: https://www.youtube.com/watch?v=aQjZ6kq3_0g