New Releases
November 2020: Manifesto of the Communist Party & Principles of Communism – Marx-Engels
November 2020: Essays in Historical Materialism – George Plekhanov
November 2020: The Fascist Offensive & Unity of the Working Class – George Dimitrov
September 2020: Mao Tse-tung Selected Works, Vol. VIII
September 2020: Anarchism or Socialism? & Trotskyism or Leninism? – Joseph Stalin
September 2020: Activist Study Araling Aktibista (ARAK) – PADEPA
September 2020: Curso Basico de Marxismo-Leninismo-Maoism
August 2020: Like Ho Chi Minh! Like Che Guevara! – Ian Scott Horst
August 2020: Critiquing Brahmanism – K. Murali (Ajith)
August 2020: Towards a Scientific Analysis of the Gay Question – Los Angeles Research Group
August 2020: The State and Revolution – Lenin
August 2020: Labour in Irish History – James Connolly
July 2020: Basic Principles of Marxism-Leninism: A Primer – Jose Maria Sison
July 2020: Mao Tse-tung Selected Works, Vol. VII
July 2020: Socialism: Utopian and Scientific – Frederick Engels
May 2020: A New Outlook on Health – Advocators
May 2020: Critique of the Maoist Reason – J. Moufawad-Paul
April 2020: Historic Eight Documents – Charu Mazumdar
April 2020: The Foundations of Leninism – Joseph Stalin
April 2020: Wage Labour and Capital & Wages, Price and Profit – Karl Marx
April 2020: Reform or Revolution? – Rosa Luxemburg
February 2020: Ibrahim Kaypakkaya – On the National Question
February 2020: Mao Tse-tung Selected Works, Vol. VI
Events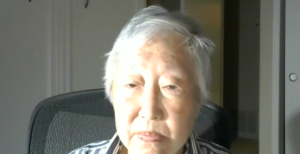 November 7th, 2020
Filipino book launch of the two classics of Pao-yu Ching Rethinking Socialism and From Victory to Defeat organized by comrades from UPCIS and Bayan Philippines.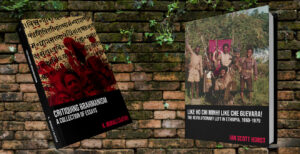 August 30th, 2020
Book launch of Like Ho Chi Minh! Like Che Guevara! by Ian Scott Horst & Critiquing Brahmanism by K. Murali (Ajith), hosted by J. Moufawad-Paul.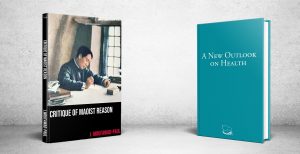 May 31st, 2020
Foreign Languages Press held an online book launch of our two newest titles: Critique of Maoist Reason by J. Moufawad-Paul, and A New Outlook on Health, a Maoist analysis of the health system in the US, updated and introduced by the Redspark Collective.