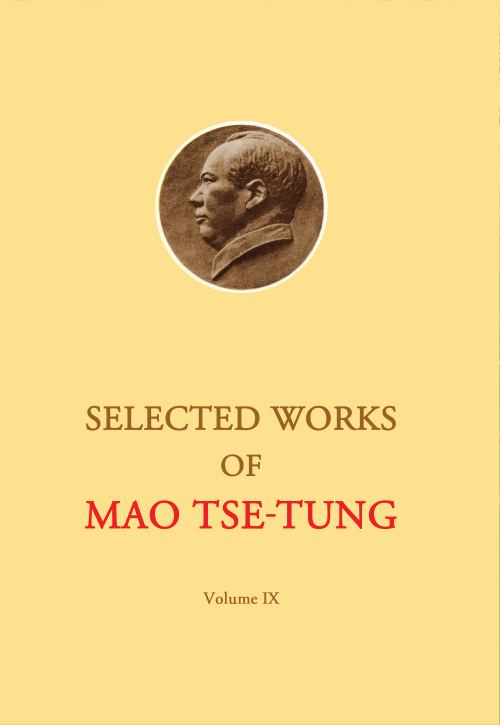 Second Edition of the "Selected Works of Mao Tse-tung" Volume IX originally compiled in 1994 by comrades from Sramikavarga Prachuranalu, Hyderabad. Aside from correcting over 1000 typographical and formatting errors, this edition presents some new translations.
Volume IX contains Mao's statements, speeches and instructions from the Socialist Education Movement (1963) through the first 5 years of the Cultural Revolution (1971). Those documents were not included in the "official" Selected Works (Vol. 1-5)
ISBN: 978-2-491182-48-9
Price: 15 USD/EUR
Currently in stock!
Audiobook
Download MOBI
Download EPUB