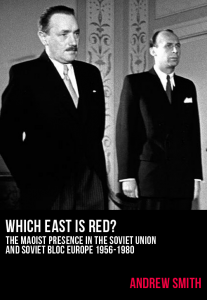 This short essay tell the little known story of antirevisionists and Maoists in post-Stalin Eastern Europe. Interrogating the myth of a monolithic Marxism in Eastern Europe, overwhelmingly supportive of Khrushchev, Andrew Smith answers the question he posits: To what extent was Eastern Europe red?
ISBN: 978-2-491182-00-7
Price: 5 EUR / 6 USD
Currently in stock!
Audiobook
Download MOBI
Download EPUB